LAST SOLD
ON JUL 21, 2014 FOR $760,000
1243 10th St NW,
Washington, DC 20001
•
Source:
BRIGHT MLS
#1002826730
Redfin Estimate for 1243 10th St NW
We are currently not able to show the Redfin Estimate at this time.
Nearby homes have recently sold between $769,500 and $1,005,000.
Nearby comparable homes
The Redfin Estimate uses 6 recent nearby sales, priced between $770K to $1.0M..
More resources
Northwest Washington real estate market
Homes go pending in 39 days
Additional resources
Electricity and solar
View estimated energy costs and solar savings for this home
Internet
View Internet plans and providers available for this home
Provided by Down Payment Resource, Wattbuy, and AllConnect
Property details for 1243 10th St NW
Parking
Parking Information

On Street
Interior
Bedroom Information

# of Bedrooms On 1st Upper Level:

2
Bathroom Information

# of Bathrooms (Full) On 1st Upper Level:

2

# of Bathrooms (Half) On Main Level:

1

# of Bathrooms (Half):

1

# of Bathrooms (Full):

2
Interior Information

Appliances:

Washer/Dryer Hookups Only, Dishwasher, Disposal, Icemaker, Microwave, Oven/Range - Gas, Refrigerator

Common Walls:

1 Common Wall

Interior Features:

Breakfast Area, Master Bath(s), Built-Ins, Chair Railings, Crown Moldings, Upgraded Countertops, Window Treatments, Wainscotting, Wood Floors
Fireplace Information

Has Fireplace

# of Fireplaces:

4

Equipment
Basement Information

Basement:

No
Exterior
Property Information

Historic

Irrigation Water Rights

Improvement Assessed Value:

$232,840

Ownership Interest:

Fee Simple

Year Built Source:

Estimated
Building Information

Construction Not Completed

Construction Materials:

Brick

Structure Type:

End of Row/Townhouse
Lot Information

Tidal Water:

No
Land Information

Land Assessed Value:

$264,130

Soil Types:

Urban Land-Beltsville-Chillum
Financial
Tax Information

City/Town Tax:

$4,224.25

Tax Assessed Value:

$496,970

Tax Year:

2013

Tax Annual Amount:

$4,224.25
Assessments Information

Year Assessed:

2013
Utilities
Utilities Information

Central Air

Cooling Type:

Central A/C

Cooling Fuel:

Electric

Forced Air

Heating Fuel:

Natural Gas

Hot Water:

Natural Gas

Sewer Septic:

Public Septic, Public Sewer

Water Source:

Public
Location
Location Information

In City Limits

Directions:

12th Street northbound to N Street. Right on N Street, House on corner of 10th and N.
Property information provided by BRIGHT MLS when last listed in 2014. This data may not show owner updates.

Learn more.
Sale and tax history for 1243 10th St NW
Public facts and zoning for 1243 10th St NW
County
District of Columbia
Home facts updated by owner on May 16, 2020.
Additional resources
Zoning
RF-1 | Permitted: Single-Family, Multi-Family, Short-Term Rentals, Commercial
$3,917 per month
30-year fixed, 4.13% interest
Customize calculations
Mortgage payment$2,948
Property taxes$817
Homeowners' insurance$152
Utilities & maintenance
Add
Showing nearby schools. Please check the school district website to see all schools serving this home.
Thomson Elementary School
Public, PreK-5 • Serves this home • 0.3mi
Cardozo Education Campus
Public, 6-12 • Serves this home • 1.1mi
Dunbar High School
Public, 9-12 • Nearby school • 0.7mi
School data is provided by GreatSchools, a nonprofit organization. Redfin recommends buyers and renters use GreatSchools information and ratings as a first step, and conduct their own investigation to determine their desired schools or school districts, including by contacting and visiting the schools themselves. Redfin does not endorse or guarantee this information. School service boundaries are intended to be used as a reference only; they may change and are not guaranteed to be accurate. To verify school enrollment eligibility, contact the school district directly.
Transportation near 1243 10th St NW
Walker's paradise
Walk Score®
Rider's paradise
Transit Score®
Biker's paradise
Bike Score®
Climate risks
About climate risks
Most homes have some risk of natural disasters, and may be impacted by climate change due to rising temperatures and sea levels.
Risk Factor
Flood Factor - Minimal
Unlikely to flood in next 30 years
Fire Factor - Minimal
Unlikely to be in a wildfire in next 30 years
Heat Factor - Severe
7 days above 105° expected this year, 15 days in 30 years
Wind Factor - Moderate
27% chance of strong winds in next 30 years
Provided by First Street Foundation
Is this your home?
Track this home's value and nearby sales activity
THIS HOME QUALIFIES FOR REDFIN PREMIER
Experience the highest level of service from Redfin's best agents.
Estimated sale price
$989,000 – $1.18M
Learn more about the exclusive services offered to Redfin Premier customers.
Work with a local luxury agent
Reach more qualified buyers
Exceptional service for half the fee
Nearby similar homes
Homes similar to 1243 10th St NW are listed between $625K to $2M at an average of $610 per square foot.
Nearby recently sold homes
Nearby homes similar to 1243 10th St NW have recently sold between $665K to $2M at an average of $635 per square foot.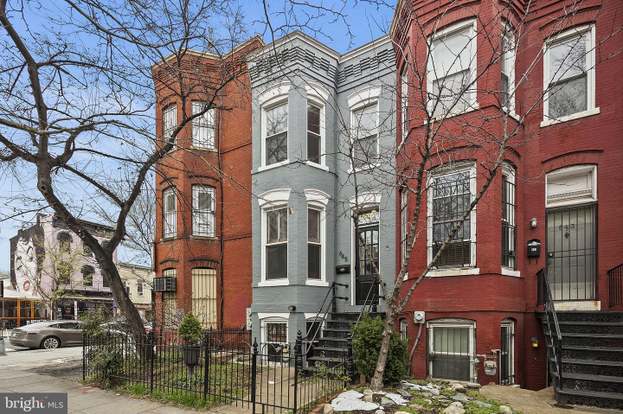 1 / 36
SOLD APR 6, 2023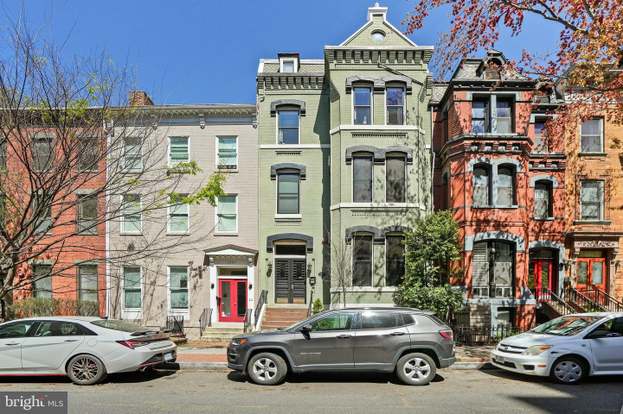 1 / 30
SOLD JUN 27, 2023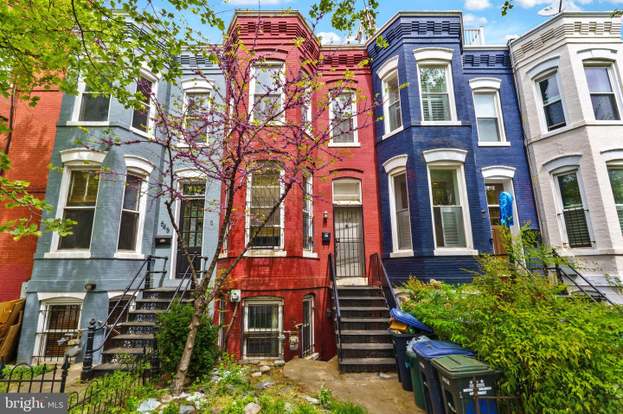 1 / 41
SOLD JUN 16, 2023
Home values near 1243 10th St NW
Data from public records.
Frequently asked questions for 1243 10th St NW
How many photos are available for this home?
When was this home built and last sold?
What's the full address of this home?