All According to Plan: Redfin Launches Austin Service
Press Ctrl / CMD + C to copy this to your clipboard.
Hooray! Eighteen months after launching our website and mobile tools for Austin, Redfin has begun offering Austin service from our own Austin-based agents. Now Austinites can buy or sell a home via a Redfin agent paid based on customer satisfaction, and armed with the latest technology for scheduling tours, pricing homes, optimizing listing traffic and collaborating throughout escrow. Working with Redfin, Austinites can also save as much as half the commission charged by traditional agents.
Austin should be a perfect market for us, with plenty of real estate innovators, lots of progressive consumers, lots of weirdness, and plenty of technology to boot. We like Austin's size too, as Redfin has already thrived in places like Portland and Boston, where the territory is a little easier to cover.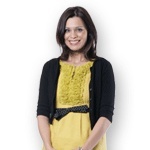 Redfin's Austin business is led by superstar Cyndy Stewart, who has eight years of local experience. Cyndy is building a team of four folks to serve Austin, covering all of Travis and Williamson counties, as well as the towns of Wimberley and Dripping Springs in Hays County, south of Austin.
In all of these places, we'll continue to give customers a choice of partner agents, too, especially where we still aren't local or when we get too busy. For most of Hays County as well as Bastrop County, we'll rely exclusively on partners.
For us, combining direct and partner service is the only way to build a balanced business, able to serve new customers in any neighborhood at the drop of a hat, without hiring more agents than we can support year-round, through thick and thin. That hasn't changed.
What is new with Austin is that we waited 18 months to hire our own agents. Waiting is much better for customers than the old Redfin model. For example, when we launched Atlanta the old way in December 2009, we hired one guy to scramble around central Georgia, which is about seven times larger than Austin.
That one Atlanta guy spent his life driving and hoping for more business. Since it took time for Redfin's traffic to grow, we didn't have enough customers to justify a larger team. But almost nobody wanted to work with an agent trying to cover all of Atlanta, so customers were hard to come by too. It was a classic chicken-and-egg problem.
The solution we developed for Austin is the chicken then the eggs, launching a website and monitoring the traffic before deciding to hire agents in force. We've always been clear about this plan in Austin, yet beginning first as a website that referred customers to partners naturally raised a ruckus among real estate brokers. It's a privilege to be a broker in Austin, and to participate in the local Multiple Listing Service used to share listing data.
At a conference in Austin just a few months ago, some of Austin's thought leaders asked me how can we claim to make real estate better if we're just another online middle-man, coming between the agent and his customer? Everyone in technology worries Redfin  will simply be a service business, and everyone in real estate worries we'll simply be a web business. The truth is that we go back and forth, not because we can't make up our mind, but because it's the best way for us to serve our customers.
We'll see how it works out in Austin. I bet it'll be a smash hit. If you'd like to meet the new Redfin agents or our long-standing Austin partners, we're having everyone from the local real estate scene over for a little party on May 2, with lots of Redfin execs flying into Austin from Seattle, and an engineer or two as well. Welcome Cyndy and howdy Austin!
Show Comments