The Kardashians, a family we have all come to know and love, have made quite a name for themselves over the years. With their extravagant lifestyles and trend-setting ways, it's hard to not keep up with the Kardashians. The large family of K's have been in and out of countless homes, all of which are excessively large for the young occupants, and house many seemingly unnecessary items. Here are six things in the Kardashians' homes that will make you question whether or not we're all living on the same planet as them:
1. Black Toilet Paper
No, this is not a joke. On the family's reality TV show "Keeping Up With the Kardashians," "momager" Kris Jenner tells all that she has black toilet paper in her house. This is definitely a new one, I'm just glad she didn't put a "K" on it.
2. Lots and Lots of Cookie Jars
If you've seen daughter Khloe's house, you know the alluring hand-stacked cookie jars she has in her kitchen. While very unnecessary, I do wish I had the "KHLO-C-D" skills to perfectly stack cookies into a jar like this.
3. Kim's Bowling Alley
The Kardashian-West duo have been remodeling their $11 million Bel Air home for quite some time. After a $2 million renovation and a few years living in mother Kris's house, the couple has decided to sell their Bel Air home and move to the Hidden Hills area. Apparently the Bel Air mansion had plans for a bowling alley inside the house; perfect for family game nights. Hopefully the new house will have a bowling alley that's even bigger.
4. The Six Bedrooms in Kylie's House
The youngest daughter of the bunch, Kylie, is 18 years old and just purchased her second home for $6 million. The beautiful Cape Cod style home has six bedrooms, meaning that most nights five bedrooms in the house don't get used. But this gives the teen's squad lots of options when sleeping over.
5. Kim's Swarovski-Encrusted Fridge
Unfortunately this is a thing of the past, but at one point Kim K. had a Swarovski crystal-encrusted refrigerator. One can only wish this will happen to them one day.
6. Kim's Selfie Book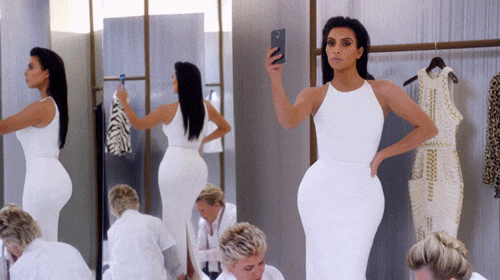 As we all know, Kim K. loves her selfies; but was a whole book really necessary? Apparently, because the book is 445 pages long of just selfies.
Which of these things do you envy the Kardashians most for? Tell us in the comments below or on Twitter @Redfin!