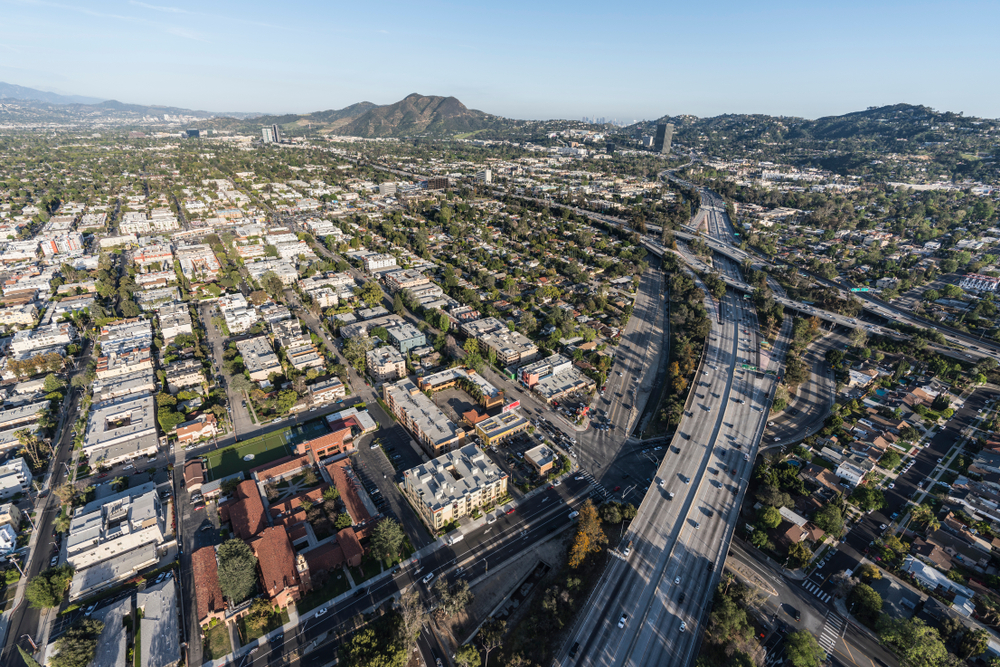 Creative Hub
North Hollywood is a dynamic neighborhood in Los Angeles known for its vibrant arts and entertainment scene, attracting artists, performers, and creatives from all walks of life.
Diverse Dining and Entertainment
From trendy eateries to hidden gems, along with lively bars, music venues, and comedy clubsk, NoHo boasts an exciting nightlife experience.
Urban Convenience
There is a mix of housing options, making it an ideal choice for those seeking an urban lifestyle with easy access to public transportation and major freeways.
Community Spirit
North Hollywood fosters a strong sense of community with numerous local events and festivals throughout the year.
What's it like to live in North Hollywood?
Located in the San Fernando Valley, North Hollywood, commonly known as NoHo, is a vibrant and artistic Los Angeles neighborhood that pulses with urban energy and creative spirit. This dynamic district attracts a diverse community of artists, performers, and free-thinkers, who contribute to NoHo's unique bohemian atmosphere. The neighborhood offers a mix of housing options, from trendy apartments to charming single-family homes, catering to a diverse community.
NoHo's lively atmosphere is complemented by an array of dining options, ranging from trendy cafes to international cuisine. With its eclectic mix of boutiques, art exhibits, and an exciting nightlife, NoHo offers a thriving social scene. From its colorful street art to its lively community events, NoHo embraces individuality and fosters a sense of inclusivity. Whether you're seeking artistic inspiration, culinary delights, or a buzzing urban experience, North Hollywood is where Los Angeles' creative heartbeat thrives.
What is the housing market like in North Hollywood?
North Hollywood offers a diverse range of housing options to suit various lifestyles and preferences. From cozy single-family homes and modern townhouses to stylish apartments and contemporary lofts, there is something for everyone. The neighborhood boasts both established residential areas and newly developed complexes, providing a mix of affordability and upscale living. You'll find a variety of architectural styles, ranging from contemporary to traditional, and prices that cater to different budgets. Additionally, those seeking luxury living can explore modern high-rises with breathtaking views and top-notch amenities.
If you're looking to buy a home in North Hollywood, you'll find that the median sale price is $845,000. If you're hoping to rent instead, you'll find plenty of apartments in the neighborhood.
What's the best way to get around North Hollywood?
North Hollywood is well-served by the Metro Red Line, with the North Hollywood Station serving as a major transportation hub connecting residents to downtown Los Angeles and other parts of the city. Additionally, several bus routes provide convenient access to different areas. As for walkability, North Hollywood offers pedestrian-friendly streets with sidewalks and crosswalks, allowing residents to explore the neighborhood on foot. Bike enthusiasts can take advantage of bike lanes and paths, including the Chandler Boulevard Bike Path.
Top things to do in North Hollywood
NoHo Arts District: Explore the vibrant NoHo Arts District, home to numerous theaters, art galleries, and performance spaces. Catch a live show, browse local artwork, or immerse yourself in the creative energy of this thriving artistic community.
Television Academy's Saban Media Center: Take a tour of the Television Academy's Saban Media Center, where the Emmy Awards are held. Explore exhibits showcasing the history of television and gain insight into the entertainment industry.
North Hollywood Park: Relax and unwind at this spacious park that offers green spaces, sports fields, playgrounds, and picnic areas. It's a great spot for a leisurely stroll, a game of basketball, or a family outing.
NoHo Arts District Mural Walk: Discover the vibrant street art scene in North Hollywood by taking a leisurely walk along the NoHo Arts District Mural Walk. Admire colorful murals created by local artists that adorn buildings and walls, showcasing artistic expression and creativity.
Universal Studios Hollywood: Experience the magic of Universal Studios Hollywood, located just a short drive away. Explore the world-famous movie studio and theme park, where you can experience thrilling rides, behind-the-scenes tours, and immersive entertainment..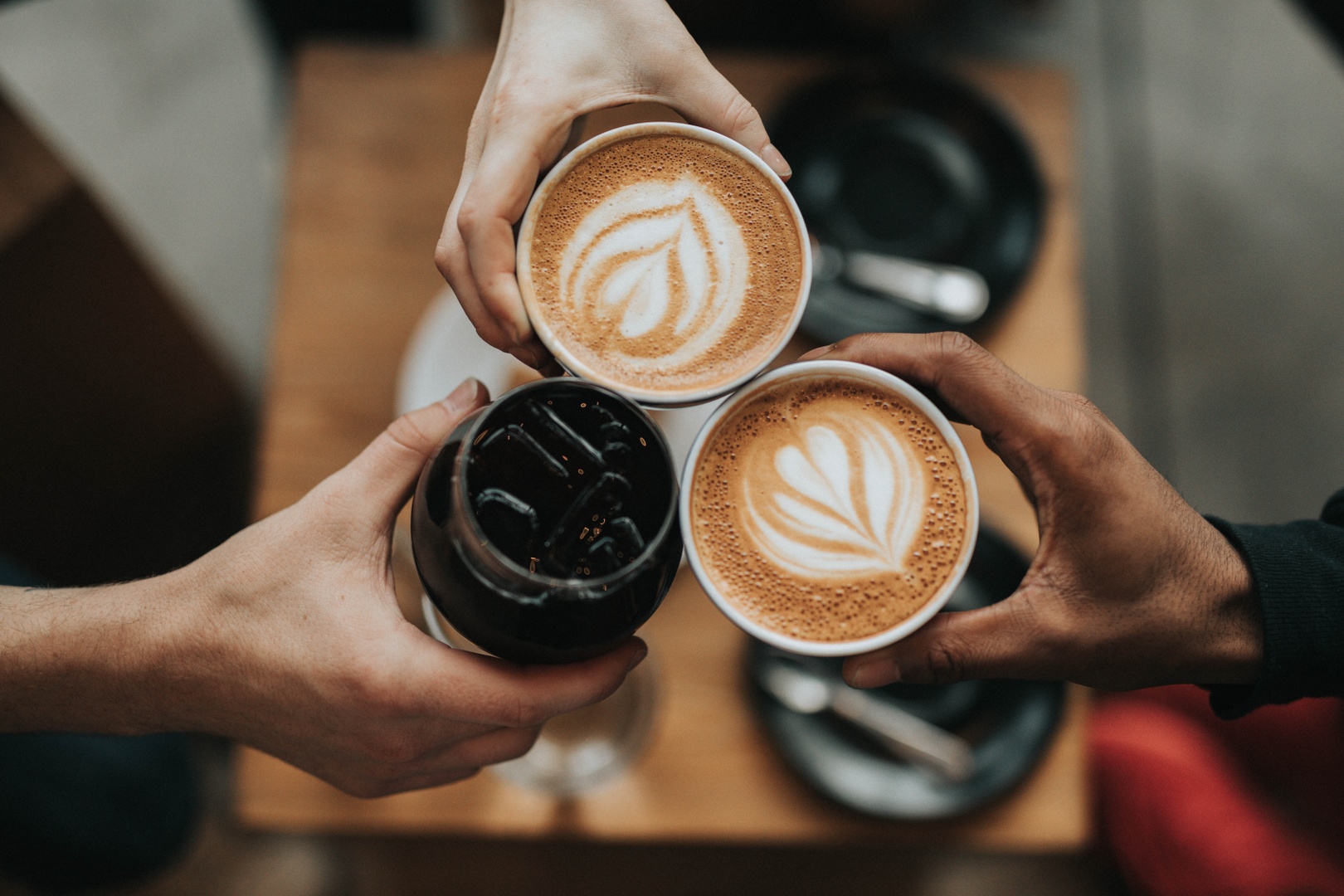 Must-try restaurants and cafes in North Hollywood
Republic of Pie: A cozy cafe and bakery that serves mouthwatering pies, pastries, and specialty coffee in a relaxed atmosphere.
Idle Hour: A unique barrel-shaped bar with a vintage vibe, offering a wide selection of craft beers, cocktails, and tasty bites.
The Federal NoHo: An upscale restaurant and entertainment venue featuring modern American cuisine, live music, and a lively atmosphere.
Pitfire Pizza: A beloved pizza joint known for its artisanal pizzas made with fresh ingredients and creative toppings.
TeaPop: A unique tea bar and café that combines a vast array of specialty teas with delicious food options, including sandwiches, salads, and pastries.
Tips and insights from NOHO locals and experts
"Many restaurants in North Hollywood have been featured on multiple popular shows like Man vs. Food and Diners Drive-Ins and Dives. Here are some of the most popular: Philippe the Original - known to be the birthplace of the French Dip and seen on Best thing I Ever Ate. Pinks Hot Dogs - famous among celebrities for their unique Hot Dogs and seen on Food Paradise. The Oinkster - one of the most popular restaurants featured on Diners, Drive-Ins and Dives. Jitlada - an authentic Thai spot featured on Diners, Drive-Ins and Dives as well as Best Thing I Ever Ate." - TVFoodMaps, a resource for finding restaurants seen on popular food TV shows


"Start your day with a Venezuelan-style Coffee for Breakfast and a stroll in North Hollywood Park. Step back in time at the Cahuenga General Store on 5510 Cahuenga Blvd with an Oscar Wilde Sandwich in hand. Indulge your love for movies at Mystic Museum, featuring slasher memorabilia, or catch a film at Cinemark Century North Hollywood. For laughter, Flappers Comedy Club offers entertainment and great food. North Hollywood has it all." - Bookaweb.com, an online travel platform


"North Hollywood, or 'NoHo,' is a vibrant region within Los Angeles, renowned for its artsy vibe and the NoHo Arts District. This district is the epicenter of artistic expression, boasting theaters, galleries, dance studios, and boutiques that exude unique creativity. The The Groundlings School refines comedic and acting talents, and the NoHo Historic Train Depot stands as a symbol of the area's history. Murals scattered across NoHo's Arts District embody the commitment to culture, while the L.A. River Bike Path offers a scenic route for bikers and walkers alike." - Classic Experiences, a luxury touring company.
Living in North Hollywood FAQs
Where is North Hollywood in Los Angeles?
North Hollywood is located in the San Fernando Valley region of Los Angeles, California. It is situated just north of Studio City and Toluca Lake, east of Sherman Oaks, and west of Burbank.
Is North Hollywood a good neighborhood in Los Angeles?
NoHo offers a vibrant arts and entertainment scene, with a diverse range of theaters, galleries, and music venues. The NoHo Arts District is a highlight, showcasing local talent and hosting various artistic events. The neighborhood also benefits from convenient transportation options, including the Metro Red Line, providing easy access to other parts of Los Angeles. However, it's worth noting that North Hollywood experiences significant traffic congestion, particularly during peak hours, which can be frustrating for commuters. Like any neighborhood, North Hollywood has its own unique characteristics and considerations, so it's important to explore and assess personal preferences before making a decision.
What is North Hollywood known for?
North Hollywood is known for its vibrant arts and entertainment scene, particularly the NoHo Arts District, which attracts actors, musicians, and artists. The neighborhood is a hub for theaters, galleries, and creative spaces, hosting numerous cultural events and festivals throughout the year. Additionally, North Hollywood is recognized for its convenient transportation options, including the Metro Red Line, making it a popular choice for those seeking easy access to other parts of Los Angeles.
How far is North Hollywood from downtown Los Angeles?
North Hollywood is located approximately 10 miles north of downtown Los Angeles. The exact distance and travel time can vary depending on the specific route and mode of transportation, but it generally takes around 20 to 30 minutes by car to reach downtown from North Hollywood, depending on traffic conditions. The Metro Red Line also provides a convenient option for public transportation, offering direct access to downtown Los Angeles from North Hollywood in approximately 30 to 40 minutes.
How should I spend a day in North Hollywood?
A fantastic way to spend a day in North Hollywood is to immerse yourself in the neighborhood's vibrant atmosphere and community events. Begin your day by exploring the NoHo Arts where you can visit the local art galleries, catch a live theater performance, or attend one of the many cultural events hosted in the area. Indulge in the diverse flavors of the neighborhood by grabbing a bite at the iconic Republic of Pie, known for its delicious pies and cozy atmosphere. In the evening, enjoy the vibrant nightlife scene with a visit to The Federal NoHo, a trendy bar offering craft cocktails and live music.