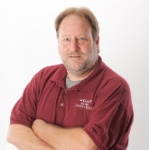 Home Inspection
,
Pest Inspection
,
Radon Inspection
,
Water Inspection
Joel Parness
Accurate Home Inspections
A little bit about Joel
Proudly serving Eastern Massachusetts since 1996, I work as a private building consultant exclusively for you, the prospective homebuyer. You are invited to participate by following along, where I'll be happy to describe and explain all of the structures and systems of the home and answer any questions that you may have. My detailed, narrative report, complete with color pictures, takes you through the inspection process in a systematic and easy to understand way. I look forward to helping you get to know your new home!
Joel's Reviews