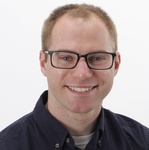 Home Inspection
,
Pest Inspection
,
Radon Inspection
,
Water Inspection
Nelson Parness
Accurate Home Inspections
A little bit about Nelson
You can think of a home inspection as a pop quiz, it is my job to get every question correct. Here in New England we have many different styles of homes, from old homes built before indoor plumbing to the most modern energy efficient homes being built today. I strive to explain and educate you about every important detail of your potential home in a way that is understandable and practical. Keep in mind that no home is perfect, but every problem has a solution. My detailed, narrative style reports help breakdown all of the systems of your home in a simple way that is easy to understand and digest. I look forward to answering all of your questions and to help educate you about your new home!
Nelson's Reviews