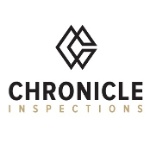 Ryan Brett 

"Redfin Recommended" service providers are highlighted strictly as a resource, and are chosen based on their positive relationships with our agents, and/or consistently high customer reviews.
Chronicle Inspections
A little bit about Ryan
Chronicle Inspections provides exemplary home inspections throughout the Greater Seattle area. Accuracy, professionalism, and outstanding customer service are the pillars my company is built on and will always be of the upmost importance when providing any service.
I have been involved in the construction and inspection trade for over 10 years and have the knowledge, training, and eye for detail that gives my clients confidence in their home search.
Let Chronicle Inspections conduct your next inspection and see the difference.
Ryan's Reviews