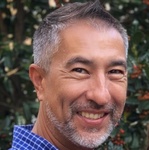 James D. Willard
Liberty Home Mortgages LLC
Department of Banking and Finance 23892|NMLS 156311
A little bit about James
NMLS #150039
James's Reviews
David Osborn with Liberty Home was a great resource during my home buying process. He was easy to get ahold of and was able to get me a great rate. I would use him again for sure.
Buyer
Did Not Sell Jun '20
Atlanta, GA


$360,000 • 1st Time Buyer
Again, I was a first time buyer, who did not really understand how to buy a house or what was involved in the whole process. My agent recommended James and we started talking. We had a conversation about my goals and James basically babysat me from step 0 to buying the house. The best part of all, for me, is that I did not have to leave my work at all. All of our transactions were electronically, and I only met him face to face the day of closing. Throughout the process, we kept close contact, and when it was time to lock in my rate, James recommended doing that, which worked out great, because I was able to get an even lower rate than what was anticipated. The good faith estimate was pretty much right own and overall all I can say is that I am very satisfied to have worked with James and I would recommend him to anyone in a heartbeat. Great attitude, great follow-up, great care, and great job, thank you James for everything that you did!
James was an absolute pleasure to work with. He was very knowledgable of mortgage products and prompt to any question my wife and I had about the process. I would definitely recommend James and Liberty Home Mortgage to anyone looking to buy or refinance.
Buyer
Closed Jul '13
Roswell, GA
$220,000 • 1st Time Buyer