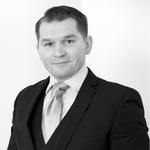 Lender
,
Broker Lending
,
Correspondent Lending
,
Direct Lending
Luke Wojtasik
Waterman Bank / Luke Wojtasik, Director / Manager
American Association of Residential Mortgage Regulators 363847
A little bit about Luke
Luke Wojtasik is the Director and Manager at Waterman Bank. Waterman Bank is a full service FDIC Chartered Bank that specializes in residential mortgage financing.
Luke is trusted by real estate agents, attorneys, financial planners and CPAs on a national basis.
Luke's mission is to help clients and their families get the best residential mortgage financing options offered. Educating them so they understand the decisions they make puts them in the most financially strategic position they can be in.
Luke's Reviews