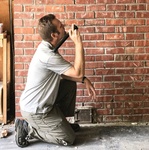 North Bay Inspection 

"Redfin Recommended" service providers are highlighted strictly as a resource, and are chosen based on their positive relationships with our agents, and/or consistently high customer reviews.
About North Bay Inspection
Since 2001, we have inspected over six thousand structures. Our clients include many first time home buyers and investors. Our past client include: US Forest Service, Marin Municipal Water District, City of San Rafael, Coppola Winery, University of California Berkeley. We are proud to have had the privilege of inspecting some of the most desirable properties on the entire west coast. With every client, our goal is provide accurate findings in a neutral and understandable language. Schedule your inspection On Line!
Recent Reviews