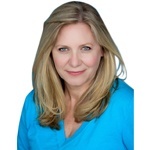 Brokerage:
Berkshire Hathaway Home Services Robert Paul Properties
About Cynthia
Trusted, knowledgeable, and motivated. I value the trust my client's place in me and I am always striving to exceed their expectations. I have been serving Real Estate Clients on Cape Cod and beyond for almost 20 years and am dedicated to service & results.
Cynthia's Listings & Sales
Bought with Cynthia
Listed by Cynthia
Cynthia's Reviews
Most Recent Reviews
Cindy was great to work with! Very professional and thoroughly knowledgeable about the Cape Cod real estate market. She was also very helpful with logistics around closing. We really lucked out when we found her on Redfin. I didn't expect to connect with such a qualified professional through Redfin, but we did!
Cynthia helped immensely in my helping my Aunt, in an Assisted Living facility, sell her home. Cynthia walked is through the steps, found the people we needed to bring the home up to selling condition, provided responses to our questions, was prompt in attending sessions, was always available, and provided wise advice and apt financial suggestions. She took us through the process with intelligence, humor, and compassion, concluding in a most timely sale with no problems. I'm unable to remember a single instance when her advice and recommendations were incorrect or questionable. I highly recommend Cindy Harrington.
See All Reviews