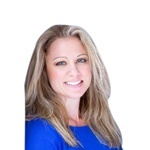 Brokerage:
Coldwell Banker
About Elisa
Elisa is highly accomplished at bringing your property to a global audience or finding you the perfect home. She brings value to her clients by creating a negotiating strategy to accomplish their goals, focusing on their individual needs, and guiding them through the entire real estate process. Elisa's top priority is going above and beyond the expected to deliver an exceptional, full-service experience. She is proactive and will anticipate everything you need to make sure every transaction is seamless from start to finish.
Elisa's Listings & Sales
Bought with Elisa
Listed by Elisa
Elisa's Reviews
Most Recent Reviews
Elisa is always able and willing to help with anything needed in selling or buying a home. She is one of the best agents I have worked with. She is very personable, honest, trustworthy and reliable. You will gain a wonderful agent.
Elisa Bragale was highly responsive to all our needs in the process of searching for a suitable property in DC and--once located--in assisting us throughout the entire contractual, administrative and financial process leading up to closing on the property. We would definitely again rely upon Elisa, were we to purchase another home in the DC area.
See All Reviews