Stephanie Galloni
License # NH: 080554, MA: 9552670
---
Groton · Lowell · Billerica · Chelmsford · Acton · Westford · Tewksbury · Dracut · Sudbury · Littleton…
About Stephanie
As an Agent with Redfin, I am thrilled to draw on my 20+ years of experience serving families within the Early Childhood Education industry, to assisting them in making another important decision in their lives....finding the perfect home! I appreciate and believe in the Redfin culture of bringing advocacy, technology, and value to each and every customer. Whether it's your first home, vacation home or you are just simply downsizing, I look forward to helping you find the very best home for you and your family. Since joining Redfin in 2016 my experience has left me proud and excited to work with a company where customer satisfaction is number one priority!
The highest level of service from Redfin's best agents
Redfin Premier agents are local luxury experts with years of experience buying and selling high-end homes. Only our best agents qualify to become Redfin Premier agents.
When you're ready to buy, your agent will know what it takes to write a winning offer for the most highly sought-after homes. And when it's time to sell, they will know how to price, prepare, and market your home, so it attracts qualified buyers and sells for more.
Plus, keep more of the proceeds from your home sale by paying a 1% listing fee when you buy and sell with us, less than half of what brokerages commonly charge.
Meet Stephanie's Team
When you work with Redfin, one agent is responsible for your success, but you really get a whole team. Redfin agents work closely with a team of real estate professionals to ensure every sale closes without a hitch.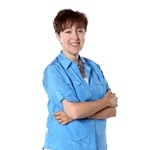 Galina Shaumyan
Market Coordinator
Dolly Mecham
Listing Coordinator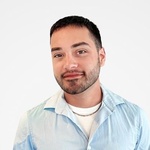 Eric Meoli
Transaction Coordinator