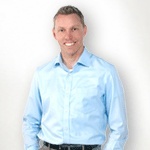 Agent License #:
01355552
Brokerage:
Holmes Burrell Real Estate
About Jason
My focus is on building relationships and customer service. I take care of my clients like they are family members. Since I am consistently in the top 1% of all sales agents in Marin and Sonoma, I don't need any one deal. What I do need are happy clients who love their homes. I strive to help clients find their perfect home, and I make sure that they are completely informed before they make any decision. I am free 7 days a week to answer questions and show property. I look forward to working with you.
Jason's Reviews
He's the very best agent we could ask for. Thank you Jason!
Jason knows his stuff and we felt very confident with his guidance throughout the home buying process.
It was a pleasure working with Jason Holmes to sell our home. Jason is an outstanding Realtor and extremely knowledgeable about the markets in Marin and Sonoma.