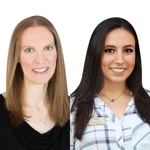 Michael-Sullivan Group - Leesa and Tara
---
Agent License #:
9​5​5​4​0​2​7 & 9​5​5​6​8​0​6
Brokerage:
Michael and Sullivan Real Estate LLC
About Michael-Sullivan Group
Leesa and Tara's enthusiasm, extensive market knowledge and custom centered approach allows each and everyone of their clients to have an amazing home buying or selling experience. Combine that with their high level of service, sharp negotiating, and local expertise, the Michael-Sullivan Group always produces the optimal results for their clients. Between the two team members, you can always count on speedy responses, relatable solutions, and results that have your best interest at heart. Leesa and Tara know the home buying and selling process from the inside out, and are here to make the process smooth and enjoyable.
Michael-Sullivan Group's Listings & Sales
Sold with Michael-Sullivan Group
Bought with Michael-Sullivan Group
Michael-Sullivan Group's Reviews