Shelley's Listings & Sales
Bought with Shelley
Listed by Shelley
Shelley's Reviews
Most Recent Reviews
As first time home buyers my husband and I were super nervous. Shelley made the process super easy. She was always a phone call away to answer any stupid questions that came up.
Shelley was extremely kind, knowledgeable and accommodating to all of our needs. She went above and beyond many te with our extremely stressful sale and purchase. She kept up apprised of every detail along the way. She was understanding of our familys needs and desires. Not only was she a great realtor but we would consider her a friend now. We have been so please with our experience with her. I would recommend her without hesitation.
Shelley, took over my transaction from another Redfin agent. I found her to be very knowledgeable and professional.
See All Reviews
Why work with a Redfin Agent
Why work with a Redfin Agent
Personal service from a local expert
We live and work in your area and know the market inside out. From pricing to closing, we'll provide the guidance you need at every step.
Better service at a better price
Redfin Agents meet customers on Redfin.com, so they don't spend time looking for new clients—they focus only on you.
Happier in your new home
Our customer satisfaction rates are consistently higher than the competition, thanks to our technology and local agents.
Meet Shelley's Team
When you work with Redfin, one agent is responsible for your success, but you really get a whole team. Redfin agents work closely with a team of real estate professionals to ensure every sale closes without a hitch.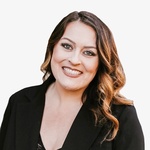 Karly Galloway
Transaction Coordinator