July 6, 2015
October 9, 2020
by
Andrea Davis
Updated on October 9th, 2020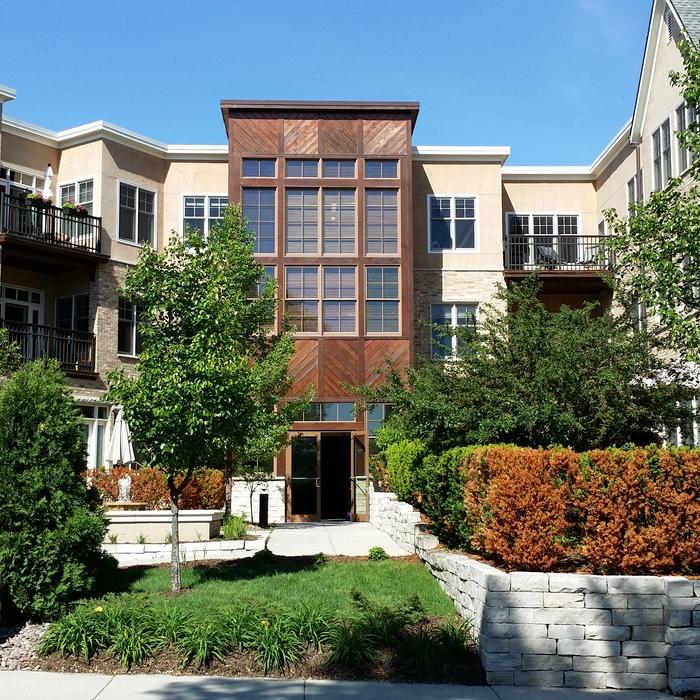 You don't have to live in a vast and verdant suburban landscape to have plants. If you live in a condo, apartment or urban area where greenery is sparse, you can still have an abundance of flowers and shrubs. Create your own garden to tend to, so you don't miss out on the experience. Here are some ideas for gardening in small spaces that don't require a lawn or yard:
1. Raised Garden Bed
If you have only a balcony or small patio space to work with, think about a small raised garden bed or stacked garden bed for plants. You can buy these at local home improvement stores and put them in various configurations to fit your space. Then you can plant almost any type of shrub or flower that you want.
2. Gutter Gardens
To save space on the ground and repurpose old materials, you can hang old gutters against a wall and fill them with soil. Doing so allows you to fill these long, narrow spaces with various plants — and to keep bugs and wild animals away from your garden. It's a space-saving solution that is also eco-friendly.
3. Vertical Gardening
Considered a staple for urban gardeners, vertical gardening comes in many forms. Akin to the gutter gardens, there are a wide variety of materials you can nail to your wall and use to create a garden. What you decide to use depends on your budget, how much room you have on the wall, and what would look best in your urban design. For example, you can use:
Salvaged materials — recycled lumber, plastic boxes, etc.
Planter bags
A shoe organizer
4. Hanging Plants
This applies more if you have a balcony with a roof or a rooftop area with an awning. Maybe you can find a chandelier with holders for candles and put small plants in them. You could also hang potted plants. Which solution you choose depends on the types of plants you'd like to use and how big they will grow.
5. Potted Plants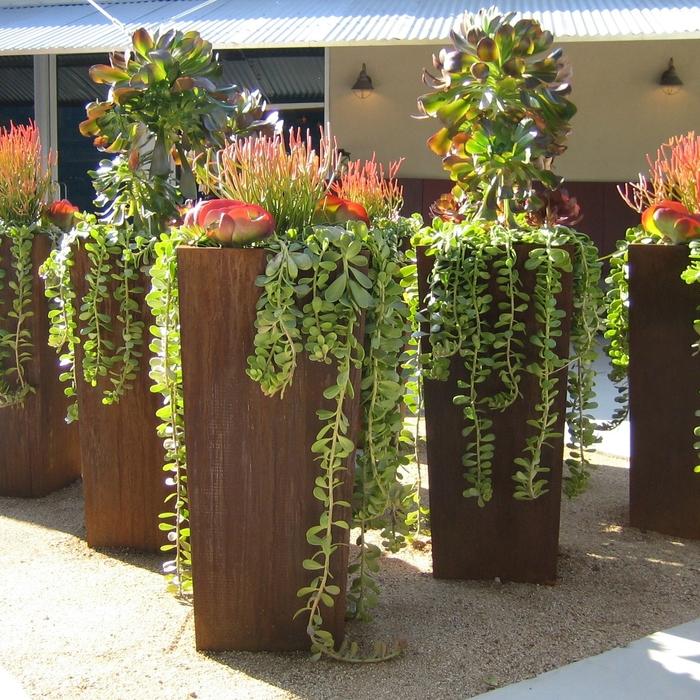 Why not adorn your rooftop, balcony or patio with a bunch of potted plants? Pots come in wide variety of shapes, sizes, materials and designs, so they can be vibrant from top to bottom. Just make sure they're not too close to the edge; you could accidentally knock them off!
6. Window Boxes
Those who don't have a balcony or rooftop area can still have a garden with window boxes. Available at most local home improvement stores, these hold small plants and flowers. You can put them in your kitchen or bedroom and have a nice fragrance instead of lighting candles or spraying perfume. Be aware that you're limited to smaller varieties of flowers and shrubs with this option.
Notes on Lawn-less Gardening
If you're gardening in an area with lots of shade or around an urban landscape, you're going to deal with less sunlight. However, a variety of plants actually thrive in this kind of condition — including spinach, raspberries and other fruits or vegetables. Check the labels at your local home improvement store for plants that can handle partial or full shade.
Also be aware that you're going to have more problems with finding natural soil and keeping your plants watered since you don't have a sprinkler system. If you have a rooftop garden, you can install an outdoor misting system for approximately $2,300 to $3,000. Find out what kind of soil and water conditions your plants need before buying them, so you don't have to spend more money on additional plants because the first batch died too quickly.
About Andrea Davis
Andrea Davis works for HomeAdvisor, which helps homeowners find the right home improvement professionals and now makes the process simple from start to finish for everyone using Mhelpdesk. Homeowners can use HomeAdvisor Reviews to see what past customers have to say about each professional, and can calculate average local and national costs for a variety of home projects using Cost Guides. Access to all information and features is free for homeowners.
Note: This is a guest post; the views and opinions expressed are those of the author and do not necessarily reflect the opinion or position of Redfin.
Other popular posts:
The Ultimate Guide to Make Your Home 100% Cruelty-Free and Vegan