The City of Orange, located in Orange County, California, is known for its picturesque neighborhoods, a strong educational system, cultural diversity, and a pleasant Mediterranean climate. This attractive city, surrounded by stunning beaches, top-rated entertainment venues, and world-renowned restaurants, has earned a reputation as one of Southern California's most desirable places to live. Whether you're just looking in the Orange's housing market, looking to move into a house, or rent a condo, just like any city, living in Orange comes with its share of pros and cons that you should consider before making it your home. By exploring what life is like in Orange, prospective residents can get a better understanding of what living in Orange, CA is like before making the big move.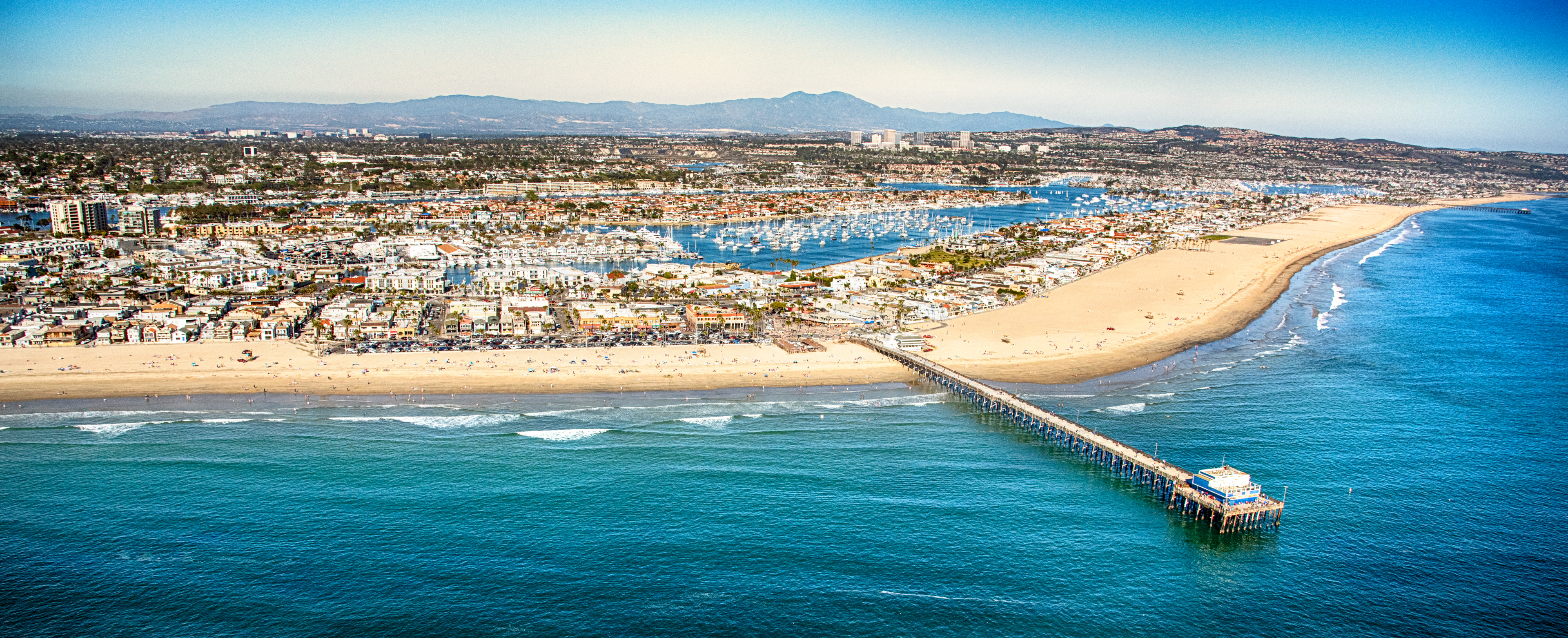 Pros of living in Orange
1. Life there has more charm and convenience
"Orange is a beautiful city in Southern California with great weather year-round and the charm of a small town" mentions CaLee McManus, agent and founder of Monarch Real Estate. "The city center circle is regularly festively decorated, and the streets are lined with delicious restaurants and quaint specialty shops. Orange is centrally located in Orange County with a very short commute to the airport, world-famous shopping, and home to some of the best hospitals in the country. You can find a variety of neighborhoods, including mid-century modern single-story homes with sprawling yards to equestrian estates that transport you to another world. Orange is a great place to call home."
2. Orange has yearly events that bring locals together
"Orange has a strong sense of community and a hometown feel," mentions All Things Orange County. "There are so many yearly events OC locals look forward to. There are movies and concerts in parks during the Summer months. During the Fall the Orange International Street Fair closes down Old Town Orange and fills the streets with food and drinks from around the world, seven stages for entertainment, vendor booths, and an entire street dedicated filled crafts and games. In the Winter the annual tree lighting ceremony kicks off the holiday season for another anticipated event the community looks forward to every year."
3. Orange's community values heritage and celebrates diversity
"Orange CA is a vibrant community with an excellent school system that cherishes and protects its historical heritage, supports its museums and cultural arts programs," says Lifetime Realty. "Local businesses thrive in a pedestrian-friendly town that supports countless annual food fairs, art shows and music festivals."
4. The city prides itself in its educational opportunities
"Lot's of families relocate to the City of Orange because of the award-winning schools. Orange Unified School District has piled up awards from the state of California, and they've also received National and International awards. Their track record reflects a strong commitment to education and community involvement," suggests Orange County Real Estate Inc.
The city of Orange has a rich history of promoting education and prioritizing academic excellence, with many of its schools and colleges known for their exceptional academic programs. The focus on education has become an integral part of the city's identity, and many residents take pride in the educational opportunities that the city provides. Additionally, the city's reputation for top-notch schools and universities has made it an attractive destination for many looking to settle in a community that values education and provides opportunities for intellectual growth. 
The City of Orange's education ranges from high-quality schools and colleges, including Chapman University, which is located in Orange and recognized as one of the nation's top private universities. Additionally, the Orange Unified School District provides access to quality public K-12 education. For higher education, Santiago Canyon College, part of the Rancho Santiago Community College District, offers a diverse range of programs to suit different student interests. The city's robust and varied educational environment makes it a desirable destination for people seeking a well-rounded education.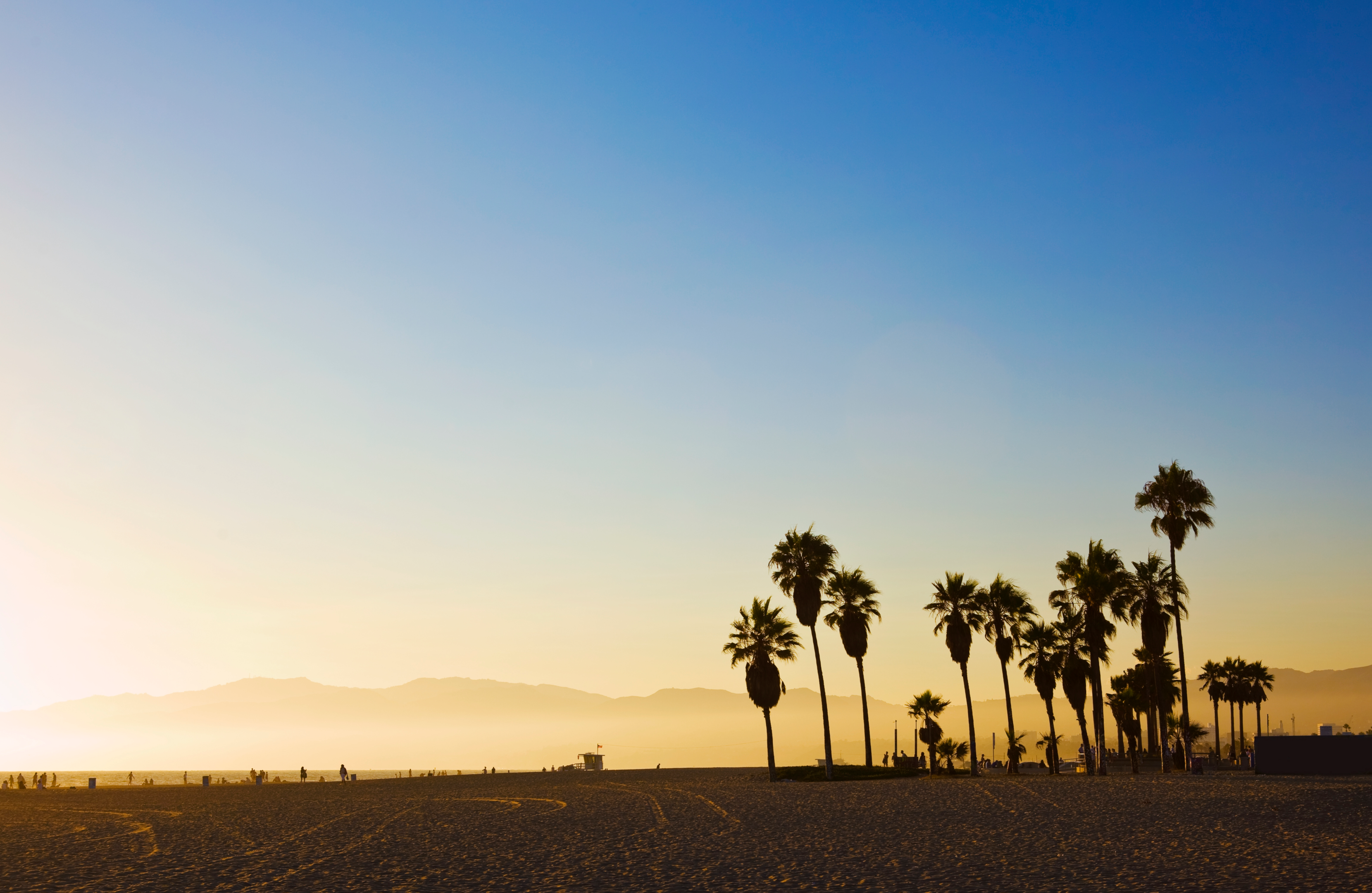 5. Orange has timeless neighborhoods
"Another interesting feature of the City of Orange is the Joseph Eichler neighborhoods. These neighborhoods – Fairhills, Fairhaven, and Fairmeadows – have over 350 mid-century modern homes designed by Joseph Eichler. Homeowners in these areas take great pride in their ownership, as you can see by the well-maintained and stylish homes. The popularity of these neighborhoods has risen, courtesy of the enduring appeal of midcentury modern architecture. It's fun just to drive through the neighborhoods. It feels like a movie based in the 1960s," suggests Orange County Real Estate Inc.
6. The location is incomparable
Orange County, California is considered one of the most desirable and affluent areas in Southern California due to its proximity to many attractions and amenities. The City of Orange, located in the heart of the county, is no exception. With just a short drive to Disneyland, Knott's Berry Farm, and some of the most beautiful beaches in California, Orange offers residents the convenience of being close to some of the top attractions in the state.
"Orange is an inland OC city with plenty of nature surrounding it as it backs right up onto some regional parks and preserves. The location truly couldn't be better, well-connected to Los Angeles and with access to all of the best Orange County things to do just a direct freeway link away," provides Adventures & Sunsets.
Additionally, Orange County is home to a thriving job market, with numerous tech and healthcare companies headquartered in the area. The county's economy is also bolstered by the tourism industry, which generates billions of dollars annually. With a wide range of outdoor activities, beautiful parks, fine dining options, and high-end shopping centers, Orange County offers a luxurious lifestyle for its residents. Living in the City of Orange provides easy access to all of these amenities, making it a popular choice for both young professionals and families alike.
7. Orange offers a multicultural experience
Orange is a culturally diverse city that offers a wide range of experiences for its residents. The city's diverse population includes people from a variety of ethnic and cultural backgrounds, contributing to a unique blend of customs, beliefs, and traditions. As a result, the city offers a wide range of cultural experiences and events throughout the year, such as festivals, art shows, music concerts, and food fairs.
The Old Towne Historic District, a popular area in the city, showcases the city's rich history and cultural diversity, with its charming buildings, antique shops, and restaurants. Additionally, the city is home to several museums and cultural centers, such as the Orange County Center for Contemporary Art, the Heritage Museum of Orange County, and the Santiago Art District. The city's diversity and cultural offerings create a rich and vibrant community that celebrates and embraces the many cultures that make up Orange.
"The city of Orange is a fantastic example of the iconic Orange County community. Rich in history, its historic Old Town district boasts the largest grouping of historic homes in California. The Old Town Plaza still maintains its Victorian era charm all the while playing host to one of the most eclectic and diverse restaurants and quaint cafes in Orange County. And if you enjoy local flavor, and a fan of history, you're going to love the Old Towne Orange Haunted History Ghost walk by Haunted OC," suggests Haunted Orange County.
8. Enjoy Orange's mild, mediterranean climate
The climate in Orange, California is one of the city's most attractive features, as it offers residents a mild and pleasant year-round climate that is often described as Mediterranean. With an average temperature of 70 degrees Fahrenheit and very little rainfall, Orange's climate provides the perfect backdrop for an active outdoor lifestyle. Summers are warm and sunny, with average temperatures ranging from the mid-70s to low 80s, making it an ideal time to hit the beach or enjoy outdoor activities. Although, sometimes it can be a little unbearable to others who aren't used to the heat, "Orange can experience higher temperatures than some of its OC coastal counterparts due to its location further away from the coast," says Adventures & Sunsets.
In the winter, temperatures rarely drop below 50 degrees, allowing residents to enjoy outdoor activities without the need for heavy winter gear. This mild climate also creates ideal growing conditions for many plants, particularly citrus trees, which are a significant part of Orange's agricultural history. Overall, Orange's climate is one of the city's biggest selling points, offering residents the chance to enjoy the outdoors year-round without having to worry about extreme temperatures or harsh weather conditions.
9. Endless shopping and dining
Shopping and dining in Orange offer residents and visitors a diverse range of options. The city is home to a number of shopping centers, including The Outlets at Orange, a large open-air shopping destination that features designer outlet stores, restaurants, and entertainment venues. The city's charming Old Towne Historic District is another popular shopping destination, featuring a variety of unique boutiques and antique stores, as well as cafes and restaurants.
When it comes to dining, Orange is a foodie's paradise, offering a wide range of cuisines, from Mexican and Asian to Italian and Mediterranean. The city is home to a number of popular chain restaurants as well as a host of independently-owned restaurants and cafes that showcase the city's diverse culinary scene.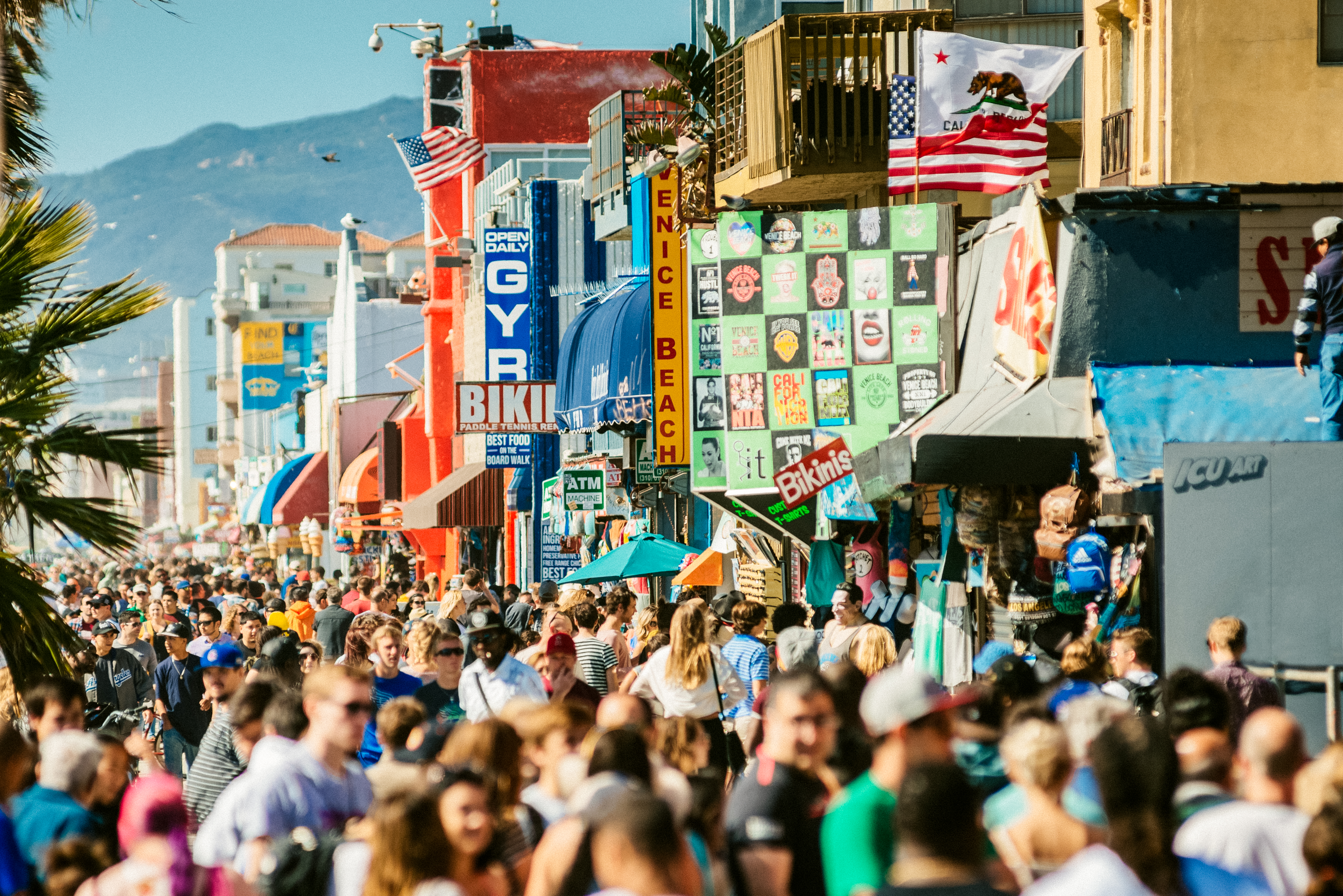 Your next home is just a tap away

Access new homes anytime, anywhere with the Redfin app.

Cons of living in Orange
1. There is traffic
"Like all of Orange County, the City has a lot of traffic, higher cost of living, and limited Public Transportation options," mentions Cole Harvey at Lifetime Realty.
Traffic is a significant issue in Orange, with congestion often causing delays and adding time to commutes, particularly during peak hours. Due to the city's location, many commuters travel through the area, leading to a significant volume of traffic on major highways, such as the 5 and 55 freeways. To alleviate traffic, the city has implemented various measures, such as expanding bike lanes, improving public transportation, and developing traffic flow models, but traffic remains a challenge in the city.
2. High cost of living
"The popularity of the city has become a challenge as demand for housing continues to rise," advises Orange County Real Estate Inc. "Even with interest rates hitting 7%, we are still seeing low days on market, with homes receiving multiple offers. Home builders have scaled back on new projects, resulting in low housing inventory."
Compared to other cities in the United States, Orange has a high cost of living, with housing being a significant factor. In January 2023, the median sale price of homes in the area was $860,000 according to Redfin's Orange Housing Market Trends. The city's desirable location and quality of life contribute to higher property values, which translate to higher rents and home prices. According to recent estimates, the cost of living in Orange is around 30% higher than the national average. While this may be manageable for some residents, it can be challenging for others, particularly with U.S. inflation still impacting local prices.
3. It's a big tourist destination
Orange is a popular tourist destination, which can lead to overcrowding and busy streets, particularly during peak tourist seasons. The city's proximity to Disneyland and other major attractions can make it difficult for residents to navigate the city and can add to traffic and parking issues. Additionally, tourism can drive up prices in local businesses, making it more challenging for residents to find affordable goods and services.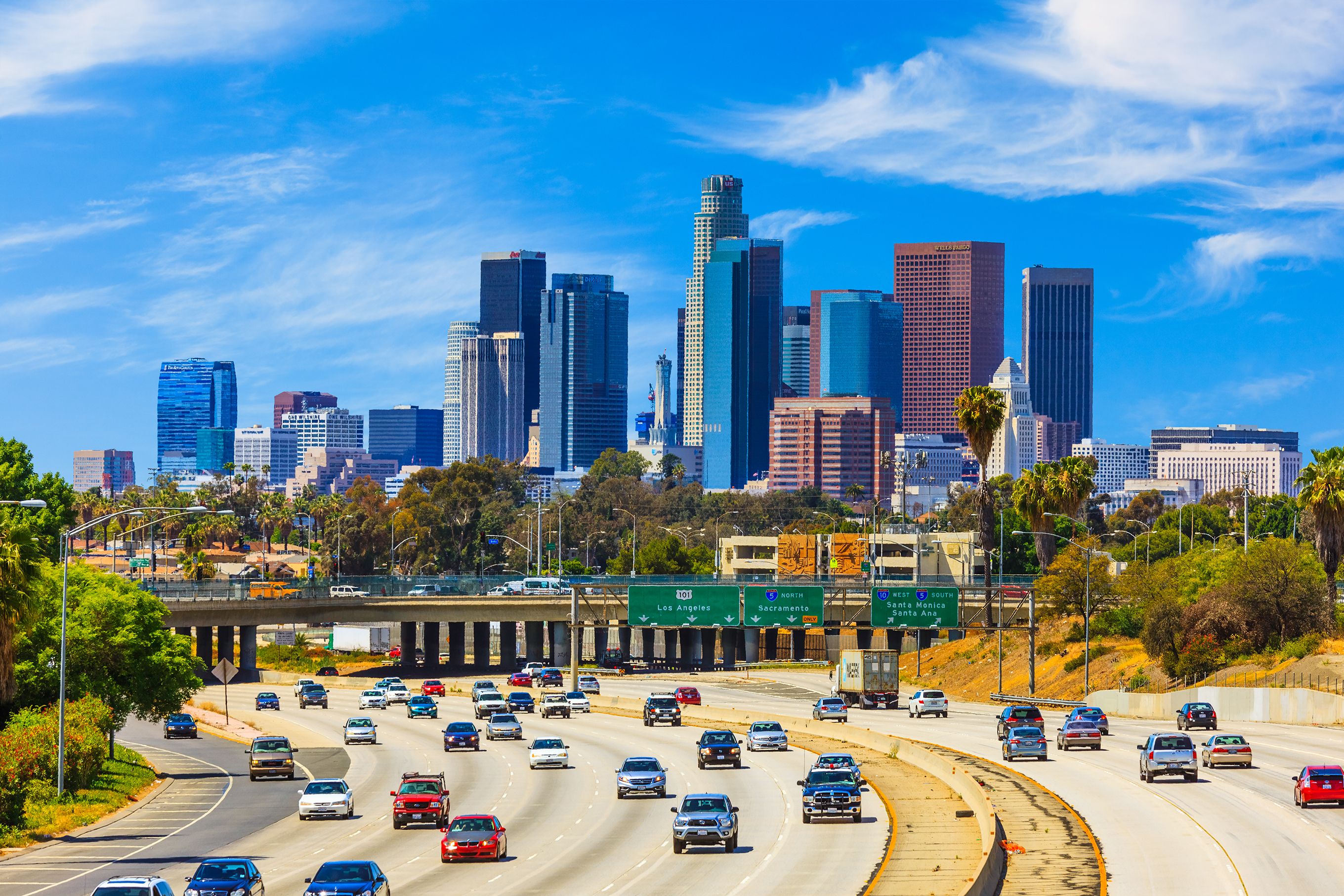 4. Limited Public Transportation
While Orange has a public bus system, it may not be as extensive or convenient as in some other major cities. This can make it difficult for some residents to get around the city, particularly those without access to a car. While the city has taken steps to improve Orange's public transportation system, such as adding bike lanes and expanding shuttle services, there is still a significant need for more efficient and accessible transportation options.
5. Natural disasters
Orange is located in an area that is prone to natural disasters such as earthquakes, wildfires, and droughts, which can pose a risk to residents. While the city has taken steps to mitigate the impact of these disasters, such as implementing fire safety regulations and building codes, residents must still be aware of potential risks and take necessary precautions. For example, residents may need to have earthquake kits, evacuate during wildfires, and conserve water during droughts to protect themselves and their property.